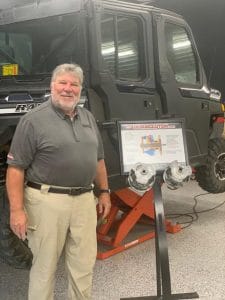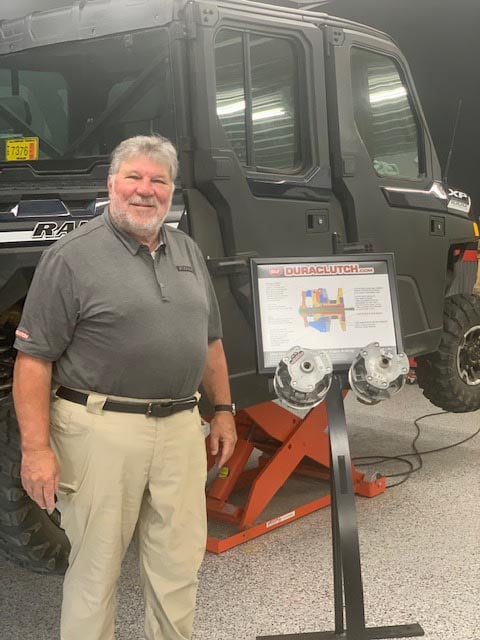 Mr. Johnson has worked on off-road vehicles his entire life, including the creation and development of the UTVs at Polaris. 
Having grown up at Polaris he worked there from the time he was a boy sweeping floors and filling bolt bins.
David Johnson (Mitchell's father) and uncles Edgar & Allen Hetteen started Polaris in the 1950's. Soon there after, David created the first Polaris snowmobile. At first the machine was not well received; Edgar viewed it as a waste of time. David knew that eventually Edgar would come around – and he did.
But David immediately found the machine to be a great deal of fun. So much so that he drove it home in January of 1956 and let his oldest boy take it for a spin. He was just six years old then, but Mitchell was hooked. He was one of the first to ride the new machine. Mitchell's been riding Polaris products ever since.
To get his mechanical engineering degree, Mitchell reluctantly had to leave Roseau, but returned to work in several engineering positions at Polaris from Project Engineer on all products to ATV Engineering Manager.
It was Mitchell who developed the Polaris ATV "On Demand" four wheel drive system.
Several of Polaris' major products were developed under Mitchell's direction at Polaris, including the Sportsman ATV, RANGER Utility Vehicle and Youth ATV product lines.
In 1996 Mitchell became General Manager of the ATV Division moving to Polaris corporate headquarters in Minneapolis. He worked there 5 years growing the ATV business to nearly one billion in annual revenue.
In 2001, Mitchell moved back to Roseau and has been involved in engineering support for all the Polaris product lines.
When he's not working Mitchell enjoys off-road exploring and adventures, singing tenor as a soloist, back country snowmobile expeditions, hunting and fishing and of course, spending time with his family: Wife Dawn and his children David, Anne and Laura.
Today Mitchell is excited by working with each SVI customer to find the right application of technology to make a specialized off-road vehicle that makes their goals a reality.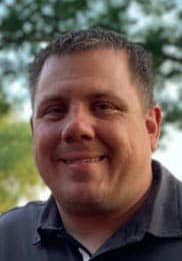 President of Sales and Operations
Brent Wiczek was born and raised in central Minnesota where he developed a passion for ATVs, snowmobiles, and pretty much every other form of outdoor recreation. Between the ages of fourteen to eighteen, Brent had the opportunity to go racing, which got him hooked on the exciting world of cross-county snowmobile competition. He remains a fan to this day.
Even though Brent would have loved to continue his racing, high school graduation meant it was time to get a job. The Wiczek family has been in the boat recreation and power sports industry for the last twenty-three years, so Brent jumped right in after graduation, getting involved in all aspects of the business. It didn't take long before his strengths in customer service and building a good team started to shine.
In the fall of 2012, Mitchell Johnson and Brent ran into each other in Nisswa, Minnesota after not seeing each other for thirty-eight years. The last time Brent had seen Mitchell was when he was just five years old and visiting Mitchell in Roseau, Minnesota. They traded stories of the passion they each had for UTV's and boating. They quickly discovered they had a lot of the same goals and drive, so they put their heads together and formed a team to launch DURATRACKS and DURACLUTCH.
Brent continues to be in the retail boat business in Nisswa, Minnesota along with being heavily involved in the day to day operations of DURATRACKS AND DURACLUTCH in the Nisswa shop where SVI has their product distribution and performs all the service for both products.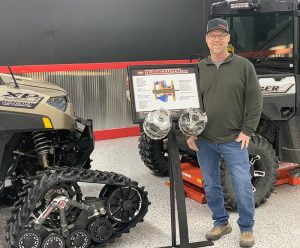 Jeff was born and raised in NW MN riding snowmobiles ever since he could see thru the windshield, 3 wheelers then 4 wheelers & Side by Sides.  He has worked close to 30 years in the powersports industry in various roles, most recently 16 years in vehicle accessory product development.
How he landed at SVI "Our kids, Bailey & Parker, graduated and then went off to college.  My wife Kristi, got an exciting opportunity with the College in Brainerd so we decided to go on an adventure and moved to Nisswa.  Having conversations with a mutual friend, Brent gave me a call to discuss an opportunity with SVI. It was a great fit with the passion I have for products, people and the powersports industry.  I get to work with an industry icon, Mitchell, everyday to develop, produce and deliver exciting products to our customers."  
In his spare time, he enjoys spending time with family & friends, sports, the great outdoors, driving anything with a motor and projects to fix things and make them cool again.
Product Manger for DURACLUTCH and DURATRACKS.
Justin has spent a number of years in the off-road world working on clutching of all makes and models, as well as riding and racing snowmobiles his entire life. This gives Justin unique insight into real-world applications and the ability to see how much clutching can impact and improve your machine.
Endless hours are spent dialing in clutching in the snowmobile world, and that has given Justin a lot of knowledge to add to his experience in the offroad world.
When Justin is not working, he is out riding Rangers, RZR's, and snowmobiles all the time. His constant curiosity about improving performance has him constantly trying things out and seeing what works.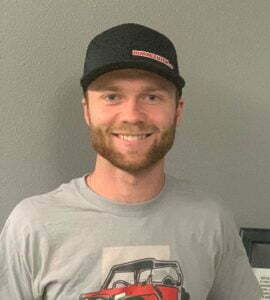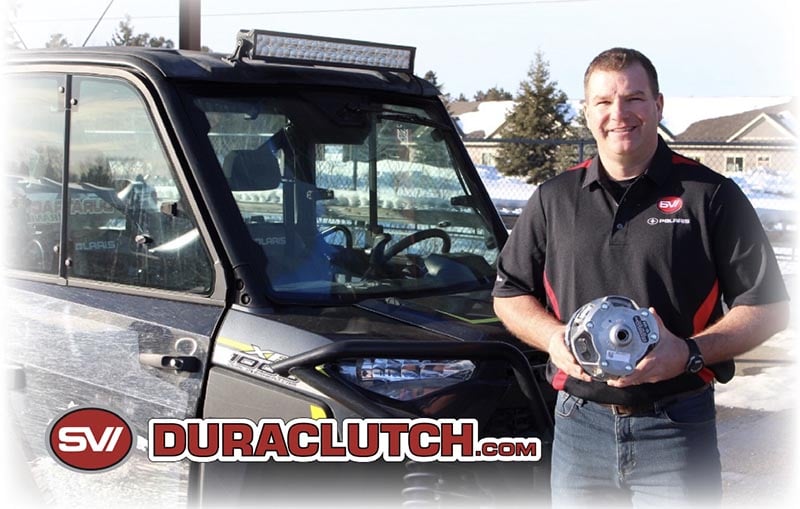 Specialty Vehicles International (SVI) Manufacture for DuracCutch and DuraTracks would like to welcome the newest member to its team:   Sales and Marketing Steve Emerson. 
Steve has a passion for the power sports industry that he is excited to share with you. Steve started out racing snowmobiles in the early 2000s, which carried over to dirt bikes and ATVs during the off-season. Today, Steve enjoys family time and the UTV industry, recently owning a RZR 900s and Polaris Ranger 900 XP. Steve understands the benefits of the DuraClutch and will be spending the next few months learning the science behind what makes it so unique. 
February 28, 1950 ~ January 17, 2021
Greg Grahn was involved with Polaris from the early days when his talent for making snowmobiles go fast him noticed by the Polaris Race Department.Soon after, Greg was traveling the northern U.S. and Canada, winning races for Polaris all along the way.Besides helping to found SVI, Greg operated a large
flax-seed growing and distribution operation
from his home town of Warroad, MN. The operations give Greg plenty of opportunity to test the Duraclutch and Duratracks products in a real-world applications.Gregory Grahn, age 70, died on January 17, 2021 at his home in Roseau, MN.
We will all miss him dearly.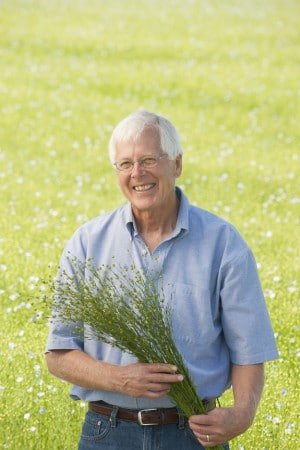 Meet the Duraclutch Team - Here to Serve
Did you know? The Duraclutch development and corporate headquarters (also known as Specialty Vehicles International or SVI) in Roseau, Minnesota, the home of Polaris. But the rest of the operation works out of Nisswa, Minnesota.
Why does that matter? Because the Duraclutch founders have been deeply involved with the creation and development of the Polaris UTV line, including the Ranger, RZR and General.
When you talk to any of the members of the Duraclutch team, you'll recognize right away their depth of knowledge and passion for the making the best ride ever.